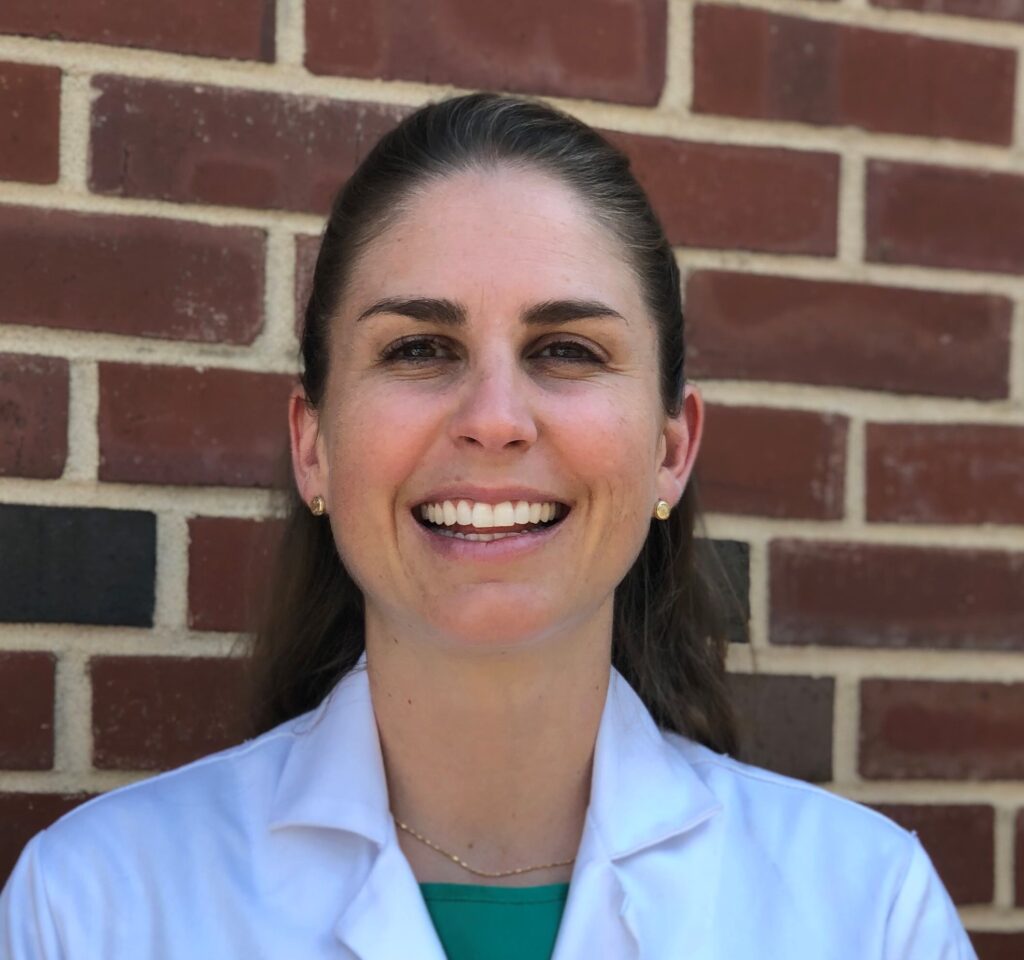 Rebecca Lumsden, MD
Global Health Pathway Graduate
Fogarty International Clinical Research Fellowship Alumni
Internal Medicine
Department of Medicine
2018
Summary
Dr. Rebecca Lumsden completed the Global Health Internal Medicine Residency in 2020. She is currently a hospitalist at Duke University Hospital and Director of Clinical Education for the Hubert-Yeargan Center. She completed her undergraduate training at Emory University in anthropology and global health and received her medical degree from University of Massachusetts Medical school. Prior to entering medicine, she worked in Cape Town, South Africa on an NIH-funded clinical trial investigating the effectiveness of a peer mentor model for pregnancy women on improving maternal, child health outcomes (mother-to-child-transmission of HIV, fetal alcohol syndrome, childhood malnutrition). This opportunity stimulated her interest in global health and developed a foundation for clinical research. During medical school, she was awarded a Doris Duke International Research Fellowship, and spent a year living in Eldoret, Kenya, where she researched the epidemiology of rheumatic heart disease in western Kenya, under the mentorship of Jerry Bloomfield and Wendy O'Meara. Her Doris Duke experience led her to subsequently design and conduct a study investigating the burden of cardiac disease among pregnant women in western Kenya, together with a Together with a team of collaborators from Duke, University of Toronto, and Moi Teaching and Referral Hospital (Kenya), she has helped to facilitate the development of coordinated, multidisciplinary clinical care for high risk women with cardiac disease at Moi Teaching and Referral Hospital.
As part of the Global Health Residency Program, she returned to Kenya to explore the link between pre-eclampsia and cardiovascular disease and mechanisms for early disease prevention through linkage and retention to care.
GHP Related Publications
Lumsden, RH, Akwanalo C, Chepkwony S, Kithei A, Omollo V, Holland TL, Bloomfield GS, O'Meara WP. Clinical and geographic patterns of rheumatic heart disease in outpatients attending cardiology clinic in western Kenya. Int J Cardiol. 2016; 223: 228-235.
Lumsden, RH and Bloomfield GS. The Causes of HIV-Associated Cardiomyopathy: A Tale of Two Worlds. BioMed Research International, vol. 2016, Article ID 8196560, 9 pages, 2016.
Bloomfield GS, Alenezi F, Barasa FA, Lumsden R, Mayosi BM, Velazquez EJ. Human Immunodeficiency Virus and Heart Failure in Low- and Middle-Income Countries. JCHF.2015;3(8):579-590.