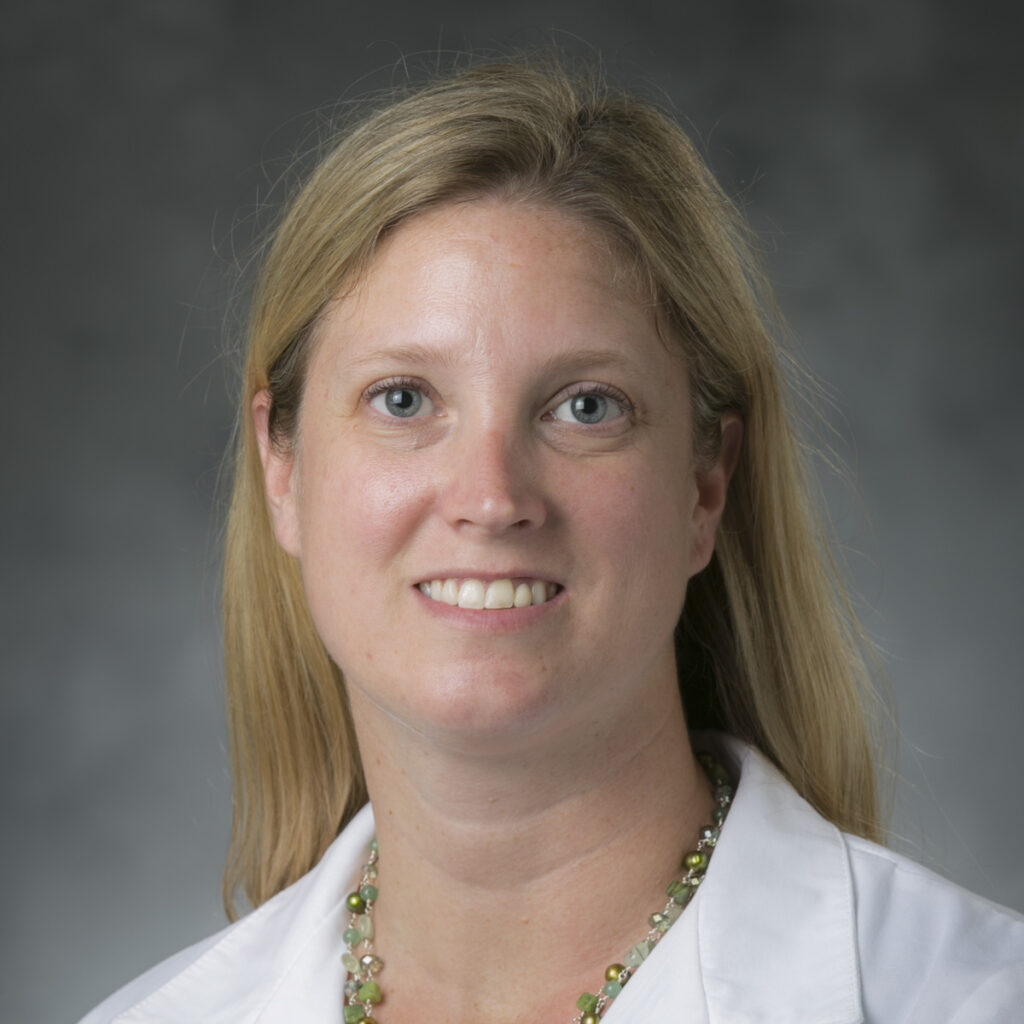 Kristin Schroeder, MD, MPH
Assistant Professor of Pediatrics
Assistant Research Professor of Global Health
Dr. Kristin Schroeder became an Assistant Professor in Pediatrics, Hematology and Oncology at Duke in 2016 and joined the DGHI Faculty as an Assistant Research Professor in 2017. She is also a member of the Duke Cancer Institute.
Dr. Schroeder's global health research focuses on creating interventions to improve cancer outcomes and reduce treatment abandonment in low resource settings. Working under the Duke Global Cancer Initiative, Dr. Schroeder established a pilot project to improve the understanding of the pediatric oncology burden in Western Tanzania.  Her work in global oncology inspired her to create a non-profit, I-CCARE, in collaboration with Dr. Nelson Chao, one of her Duke mentors.  I-CCARE's mission is to give any child who is diagnosed with cancer the same chance of cure regardless of where they live. She spends six months of each year in Tanzania, collaborating with clinicians and administrators to develop and maintain a pediatric cancer program.
Dr. Schroeder graduated from the Global Health Pathway in 2016. She completed her Pediatric Hematology-Oncology and Neuro-Oncology Fellowships at Duke, Pediatrics Residency at UNC Children's Hospital, her MPH at West Virginia University and MD from Georgetown. During fellowship, she was awarded a Duke Global Health Travel Grant to explore partnerships in neuro-oncology research in Uganda and examine the incidence of meningiomas.