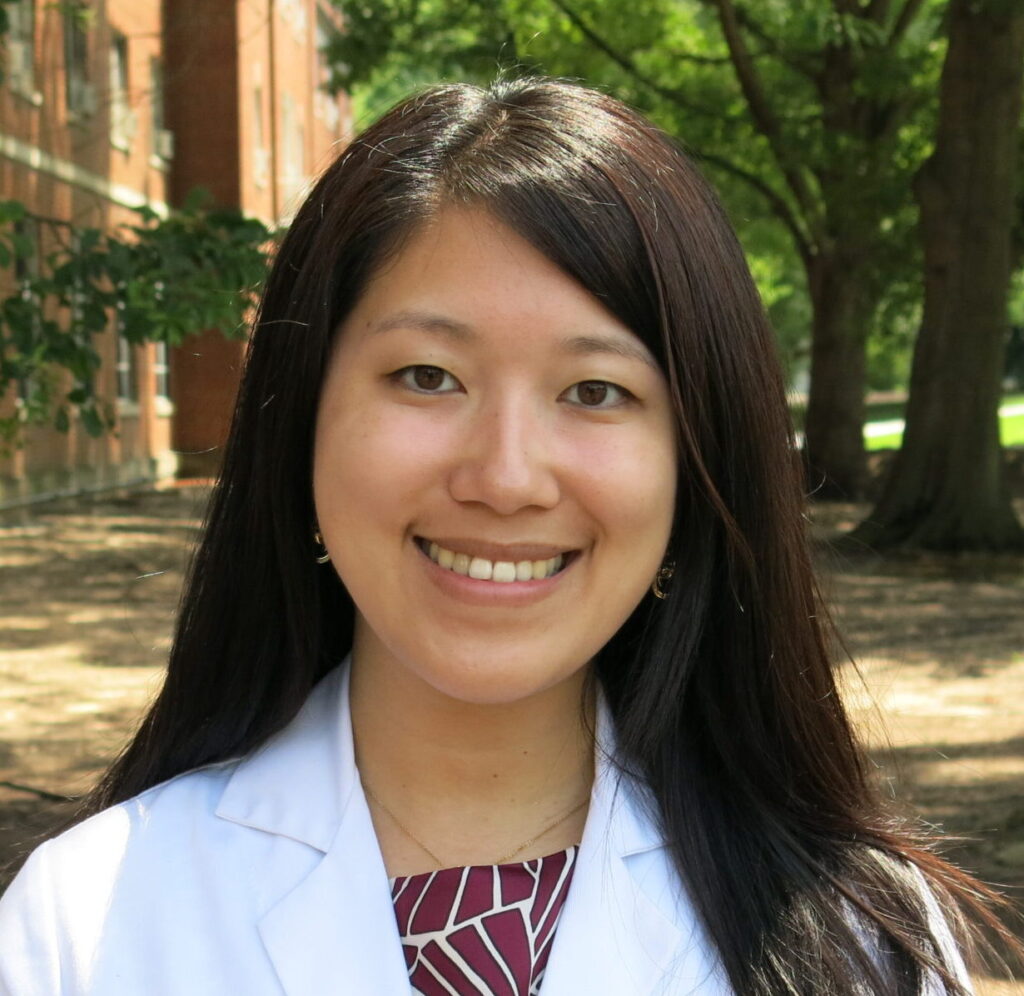 Julia Xu, MD, MSc-GH
GHP Graduate
Internal Medicine
Department of Medicine
2016
Summary
Julia Xu completed the Global Health Internal Medicine Residency in 2018 with a Master of Science in Global Health from Duke.  Julia received her medical degree from Columbia University. As a Doris Duke Clinical Research Fellow, Dr. Xu studied the clinical significance of G6PD deficiency in an HIV clinic in the Dominican Republic and also performed a secondary epidemiological study on hemoglobinopathies. As a Global Health Fellow, she focused her research on benign hematology and worked at Siriraj Hospital located in Bangkok, Thailand. Julia continued her training as a fellow at the National Institute of Health's Center for Cancer Research and is currently an Assistant Professor at the University of Pittsburgh Medical Center.
PUBLICATIONS:
Xu, J. Z., Francis, R. O., et al. "G6PD Deficiency in an HIV Clinic Setting in the Dominican Republic." American Journal of Tropical Medicine and Hygiene (2015)
Geraldino-Pardilla, L., Sung, D., Xu, J. Z., et al. "Methaemoglobinaemia and haemolysis following pegloticase infusion for refractory gout in a patient with a falsely negative glucose-6-phosphate dehydrogenase deficiency result." Rheumatology (2014).
2011 Shen, C. J., Raghavan, S., Xu, Z., et al. "Decreased cell adhesion promotes angiogenesis in a Pyk2-dependent manner." Experimental Cell Research (2011). 317(13): 1860-1871.