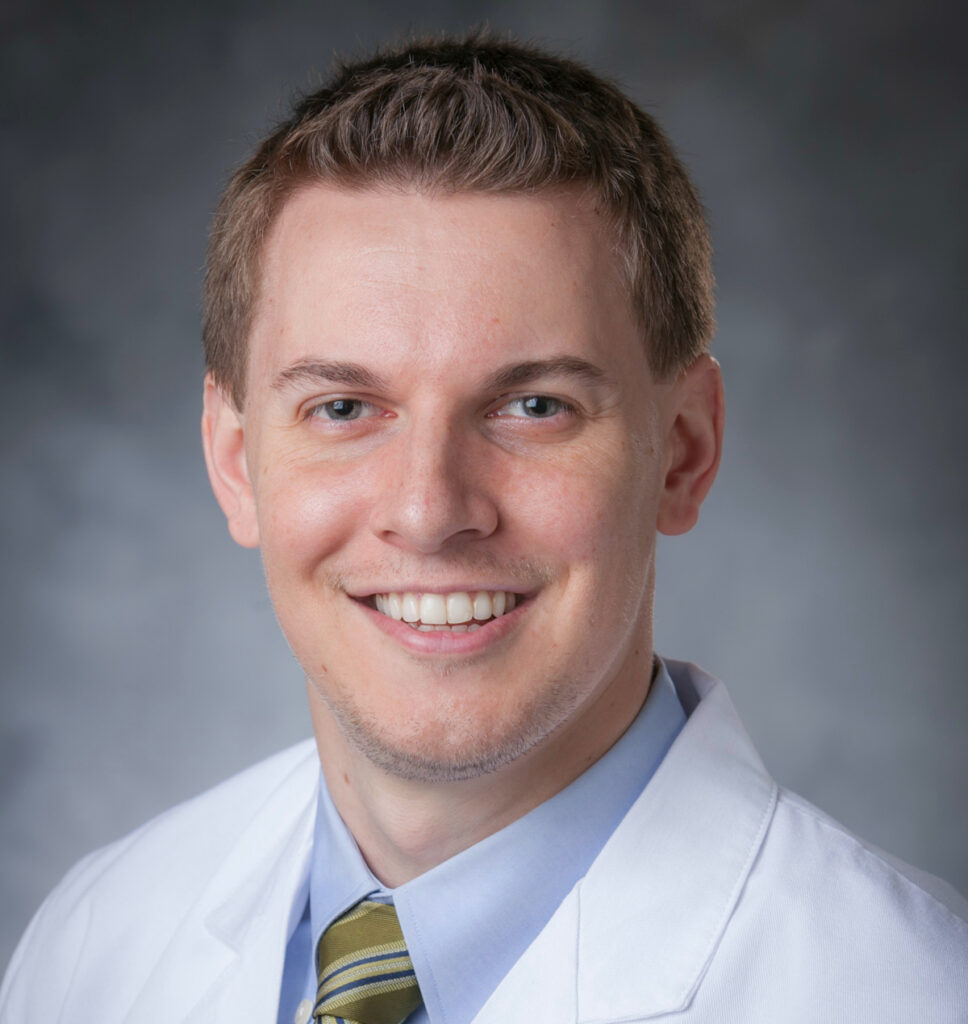 Julian Hertz, MD
Assistant Professor of Surgery and Global Health
Dr. Julian Hertz is a graduate of the Global Health Pathway and is currently an Assistant Professor of Surgery and Global Health. He received his undergraduate degree in chemistry from Princeton University, and after graduation, spent one year volunteering at a clinic in rural Haiti where he continues to serve actively.  Dr. Hertz attended medical school at Duke, and during this time, he participated in the Fogarty International Research Scholarship program through the NIH.  Through the Fogarty program, Dr. Hertz spent two years conducting research in Moshi, Tanzania, under the mentorship of Dr. John Crump.  His research was primarily related to under-appreciated arboviral infections and healthcare seeking behavior.
After completing residency training in Emergency Medicine at Vanderbilt University in 2016, Dr. Hertz returned to Duke to pursue a global health fellowship with HYC. During his time as an HYC global health fellow, Dr. Hertz returned to Tanzania and completed clinical research related to local prevalence of acute coronary syndrome, beliefs about chest pain, and emergency department management of severe febrile illness.  Dr. Hertz worked under the mentorship of Dr. John Bartlett for this research program.
Dr. Hertz has been an active member of HYC since 2016, and currently serves as a mentor who leads a research program focused on capacity development. As part of the HYC, Dr. Hertz has helped to increase capacity building and partnerships at Kilimanjaro Christian Medical Center in Moshi, Tanzania, with particular focus on improving care for cardiovascular disease. Dr. Hertz's active research projects in Tanzania include:
"Developing an intervention to improve myocardial infarction care in Tanzania" (funded by the NIH NLBI)
"Myocardial Infarction among persons living with HIV in northern Tanzania" (funded by the Duke Center for AIDS Research, an NIH program)
"Identifying barriers to inpatient and follow-up myocardial infarction care in northern Tanzania" (funded by the Duke Global Health Institute)
"Barriers to myocardial infarction care among persons living with HIV in Tanzania" (funded by the Society for Academic Emergency Medicine")
Dr. Hertz mentors undergraduate students, master's students, resident physicians, and fellows engaged in global health research, both in the United States and Tanzania. In recognition of his global health research accomplishments, Dr. Hertz recently was awarded a career development award from the NIH as well as the "Global Emergency Medicine Academic Achievement Award" from the Society for Academic Medicine.