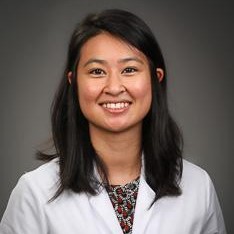 Chelsea Gaviola, MD
Chelsea Gaviola, MD is currently a global health fellow in Duke's Internal Medicine Residency Program.  She earned her undergraduate degree from Johns Hopkins University where she majored in Public Health and earned her medical degree from Dartmouth Medical School.
As an undergraduate at Johns Hopkins, she spent two months in Peru investigating pulmonary function in former tuberculosis patients. After returning to the US, she continued to work with the research team to characterize prevalence and risk factors associated with asthma in Peru. In between undergrad and medical school, she was awarded a Princeton in Asia fellowship and worked in Vietnam for a year at an NGO focused on preventing road traffic injuries. In this role, she was responsible for fundraising and managing donor relations. As a medical student, she conducted implementation research in Colombia to integrate mental health services into primary care.
She is motivated to incorporate her passions for global health and health equity into her future career. She plans to specialize in Pulmonary and Critical Care after residency. Her research interests include occupational and environmental lung diseases, the impact of climate change and pollution on lung health, and improving access to critical care. She is planning to do her research at Tribhuvan University Institute of Medicine in Kathmandu, Nepal and will be characterizing pulmonary function and silicosis in a population of brick kiln workers. Interventions that reduce exposure to silica and air pollutants will be investigated. Dr. Gaviola is enrolled in the Masters of Science in Global Health program.