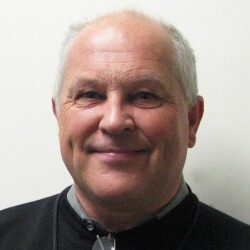 Truls Ostbye, MD, PhD, MPH
Professor of Family Medicine and Community Health
(919) 660-0331
Community & Family Medicine, Nursing and Global Health
School of Medicine
Dr. Truls Ostbye is a Professor of Community and Family Medicine, Nursing and Global Health. He is also Vice Chair of Research for the Department of Community and Family Medicine.
Dr. Ostbye began working with the Hubert-Yeargan Center after making a visit to Ruhuna University in Galle, Sri Lanka to explore potential collaborations in an area devastated by the massive Tsunami of December 2004. The outcome of that visit resulted in three initial research projects, followed by a long-standing partnership, site capacity building and bi-directional training opportunities for medical students, residents, fellows, and faculty.
Dr. Ostbye's research interests include: chronic disease epidemiology; obesity; health services research; population health; public health; social medicine; medical informatics; health information systems; health surveys; program evaluation; cost-of-illness; clinical trials; primary care reform; international collaboration; electronic distance education; pharmacoepidemiology; aging; nutrition; dementia; diabetes; and stroke.
He received his medical degree from the University of Bergen, Norway, his Masters of Public Health from Harvard, his MBA from the Edinburgh Business School in the UK, and his PhD from the University of Bergen, Norway.