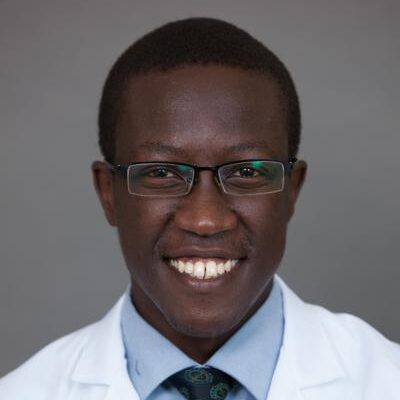 Titus Ngeno, MD, MSc-GH
Assistant Professor of Medicine, Division of Cardiology
Fogarty International Clinical Research Fellowship Alumni
Cardiovascular Disease
Department of Medicine
2015
Summary
Dr. Titus Ngeno completed his internal medicine and global health residency in 2017. He is a graduate of the Master of Science in Global Health program at Duke and recently completed the Global Health Pathway a second time as a Cardiovascular Disease Global Health Fellow. He is currently as Assistant Professor of Medicine in the division of Cardiology.
Born and raised in Kenya, Titus completed his Bachelor of Medicine and Bachelor of Surgery (equivalent to MD) at the University of Nairobi. As a medical officer at Moi Teaching and Referral Hospital in Eldoret, Kenya, Titus became known to several Duke faculty members as an outstanding clinician with notable leadership qualities. Titus's research focuses on cardiopulmonary rehabilitation programs in Eldoret, Kenya.
Representative Publications:
Ngeno GTK, Barasa F, Kamano J, Kwobah E, Wambui C, Binanay C, Egger JR, Kussin PS, Thielman NM, Bloomfield GS. Feasibility of Cardiac Rehabilitation Models in Kenya. Annals of Global Health. 2022; 88(1): 7, 1–10. DOI: https://doi.org/10.5334/aogh.3392
Koech MM & Ngeno TK.  Perceptions of Parents with Children with Congenital Heart Disease at the Moi Teaching and Referral Hospital, Kenya.  Open Science Repository Medicine, Online (open-access), e70081994.  doi: 10.7392/openaccess.70081994. http://www.open-science-repository.com/medicine-70081994.html#sthash.taU1Rfgy.dpuf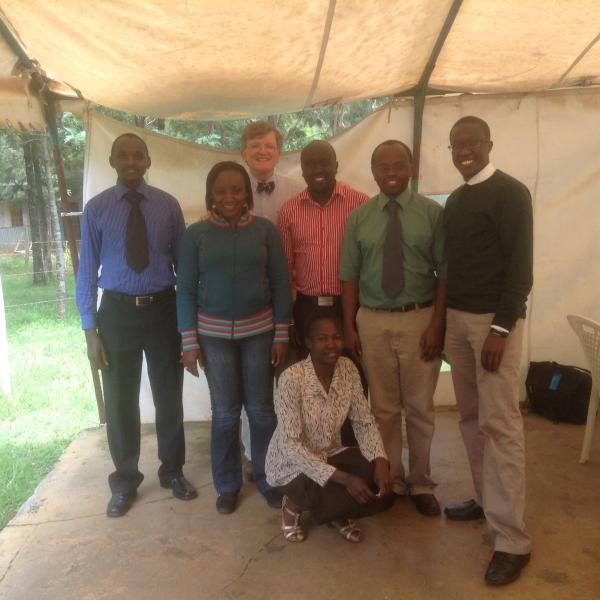 Dr. Ngeno, far right, poses with colleagues from the Moi Teaching and Referral Hospital's Cardiac Care Team during his July 2015 site visit.