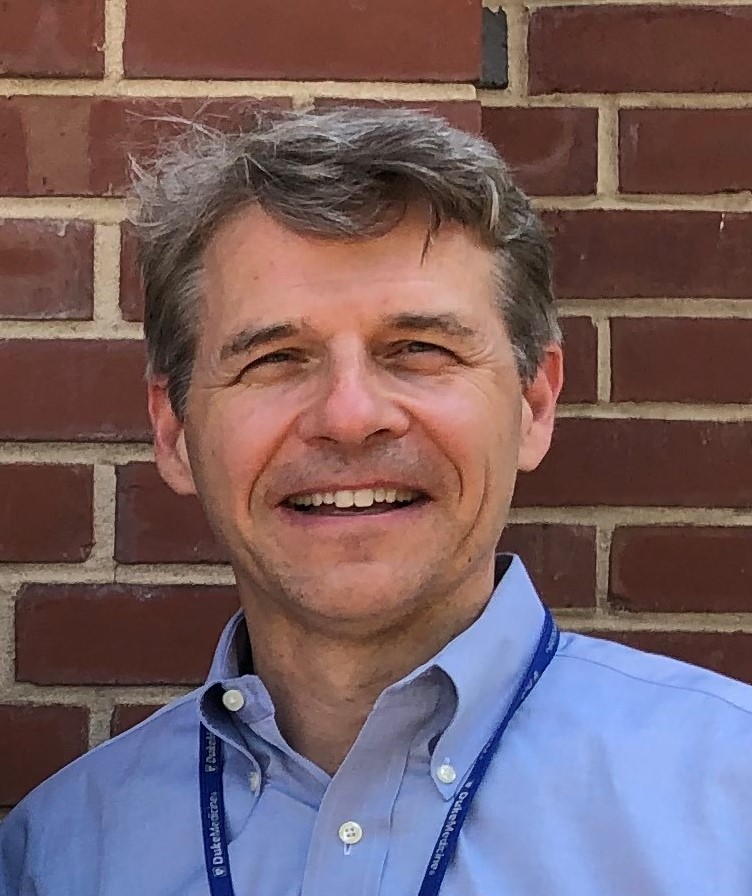 Nathan Thielman, MD, MPH
Director, Global Health Pathway for Residents and Fellows
Associate Director, Hubert-Yeargan Center for Global Health
Professor, Medicine and Global Health
(919) 668-7174
Infectious Diseases
Department of Medicine
Summary
Nathan Thielman, MD, MPH is professor of medicine and pathology in the Division of Infectious Diseases and Program Director for the Global Health Pathway. He has memberships in the Center for Health Policy and Inequalities Research and Center for AIDS Research. A graduate of Wheaton College, Dr. Thielman completed medical school and internal medicine residency training at Duke University. He earned a master's degree in public health from the University of North Carolina at Chapel Hill and finished infectious diseases training at the University of Virginia.
Dr. Thielman has a longstanding interest in international health and has either provided medical care or conducted clinically relevant medical research in Honduras, Brazil, Bangladesh, Kenya, and Tanzania. He has mentored/co-mentored more than 30 trainees from Duke and African institutions. Dr. Thielman's research interests seek to understand and address key barriers to scaling up HIV testing interventions and involve the novel application of discrete choice experiments to ascertain HIV testing preferences in Moshi, Tanzania. Other research activities have described cost-effective strategies for HIV voluntary counseling and testing in a community-based organization, the morbidity and mortality of AIDS-related complications at Kilimanjaro Christian Medical Centre, regionally relevant clinical staging criteria to guide treatment decisions, and early experiences implementing antiretroviral therapy. He was the principal investigator for the Tuberculosis and HIV Immune Reconstitution Syndrome Trial (THIRST), which assessed the interactions between HIV and tuberculosis among patients beginning therapy for both.
Dr. Thielman was the recipient of a Fulbright Research Scholar Award for his work in Tanzania (2003-2004), served on the National Advisory Allergy and Infectious Diseases Council of the NIH (2003-2004), was a member of the AIDS Research Advisory Committee, NIAID/NIH (2004-2007) and was a member of the Centers for Disease Control and Prevention (CDC)/Health Resources and Services Administration (HRSA) Advisory Committee on HIV and STD Prevention and Treatment (2005-2008). In 2012, he received the Duke Global Health Institute Mentoring Award. Most recently, in 2020, he received the Palumbo Award for his dedication to compassionate patient care and excellence in teaching and mentorship of young physicians.