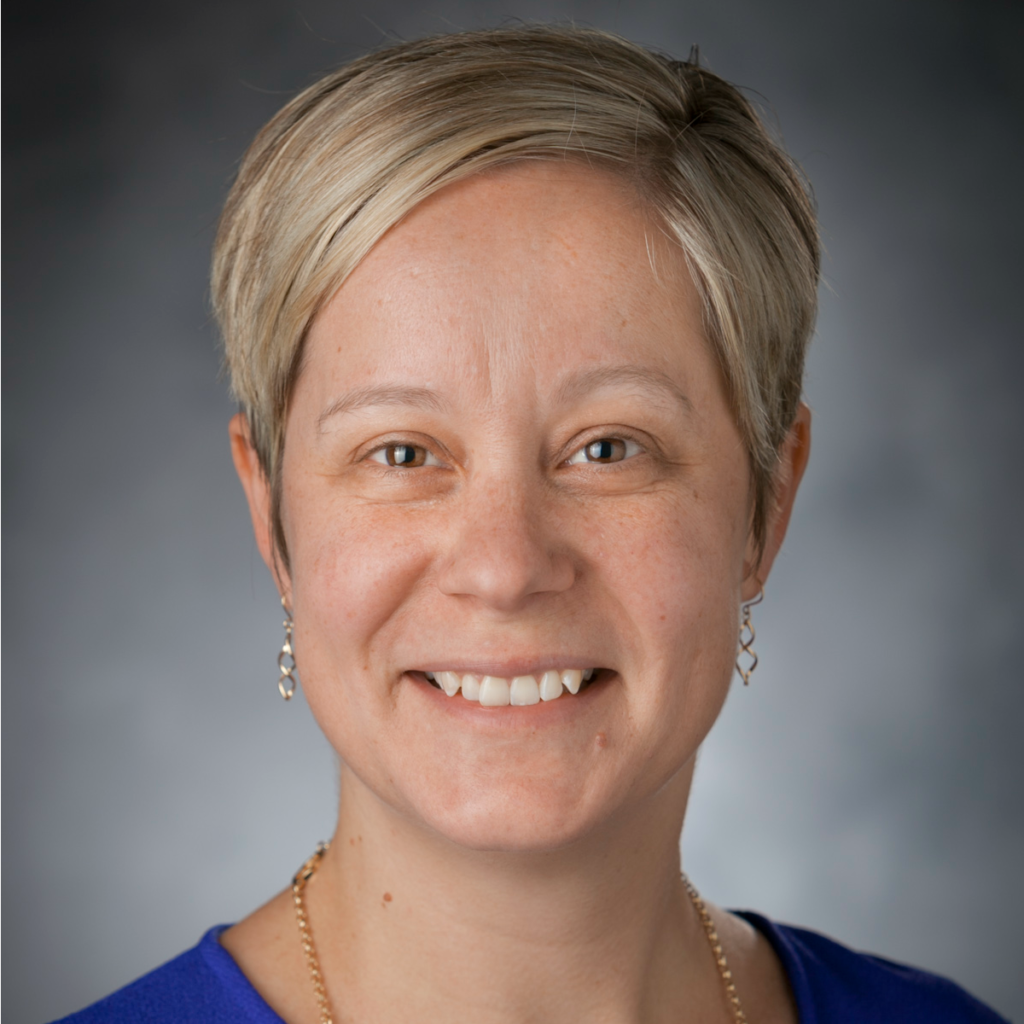 Lauren Franz, M.B., CH.B.
Assistant Professor, Psychiatry and Behavioral Sciences
Lauren Franz, M.B., CH.B. joined the Duke faculty in 2014 as Assistant Professor of Psychiatry and Behavioral Sciences and Global Health. Dr. Franz graduated from the Global Health Pathway, during which she was awarded the Fogarty Global Health Fellowship. She used her Fogarty support to work on the KwaZulu-Natal Autism Study to adapt and pilot the 'gold standard' autism spectrum disorder (ASD) diagnostic tools for the Zulu community in South Africa.  She completed her seven year integrated training program at Duke which included general psychiatry, child and adolescent psychiatry, and global health. She received a Masters in Public Health from Emory University in 2005 and her medical degree from Stellenbosch University in South Africa in 2002.
Dr. Franz is Principal Investigator (PI) on an NIMH-funded Career Development Award (5K01-MH104370) which aims to assess implementation and clinical outcomes of Naturalistic Developmental Behavioral Intervention (NDBI)-informed caregiver coaching, delivered by non-specialists in South Africa and PI of an NIHM-funded R21 (1R21-MH120696) which aims to examine the validity of NDBI treatment targets and a novel digital outcome measures of treatment response.  In 2015, Dr. Franz was awarded an Early Career Development Award (K01 MH104370) from the National Institutes of Health. Under the mentorship of Dr. Geraldine Dawson, Dr. Franz implemented a parent-delivered early intervention for children with autism and their families in South Africa. This work was done in collaboration with the Division of Child and Adolescent Psychiatry at the University of Cape Town.
Dr. Franz's focuses her research on ASDs in South Africa and other LMICs around the globe, and improving access to testing and interventions for ASD and other neurodevelopmental disorders.  Dr. Franz serves as a faculty mentor for research trainees at the Hubert-Yeargan Center.