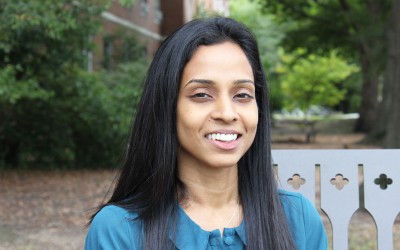 L. Gayani Tillekeratne, MD, MSc
Assistant Professor of Medicine
Assistant Research Professor of Global Health
Dr. Gayani Tillekeratne is an Assistant Professor of Medicine with Duke's Division of Infectious Diseases and an Assistant Research Professor in Global Health.
Dr. Tillekeratne serves as a faculty lead for DGHI's priority partnership site in Galle, Sri Lanka. Her research activities focus on improving the diagnosis and management of acute respiratory tract infections, with the goal of improving antimicrobial use. The Hubert-Yeargan Center has provided research funds for multiple pivotal studies in Sri Lanka, including for large surveillance studies identifying the epidemiology of acute febrile and respiratory tract infections. In addition, HYC has provided critical funding and equipment to develop the laboratory infrastructure in Sri Lanka. These improvements allowed the site to conduct real-time testing and identify an adenovirus/influenza/RSV outbreak in the Southern Province, and also to conduct SARS-Coronavirus-2 surveillance for the Sri Lanka Ministry of Health.
As part of the HYC, Dr. Tillekeratne serves as a research mentor and onsite field supervisor for Duke trainees to Sri Lanka. She also serves as a mentor and supervisor to international trainees at Duke. As faculty lead for the priority partnership site, she's been instrumental in capacity building and operations in Galle.
During her global health fellowship, she was awarded a Fogarty Global Health Fellowship for her work investigating the emergence of antimicrobial-resistant pathogens in Galle, Sri Lanka. As a Global Health Fellow, Dr. Tillekeratne also earned a Master of Science in Global Health and completed the Duke Global Health Pathway in 2015.
Dr. Tillekeratne received her undergraduate degree in Biology from the Massachusetts Institute of Technology, and received her MD from Duke University. She went on to complete her Internal Medicine residency at the University of Pennsylvania, during which time she was a member of the Global Health Track. She completed an Infectious Diseases Fellowship at the University of Pennsylvania in July 2012.