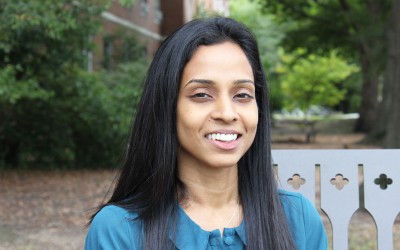 L. Gayani Tillekeratne, MD, MSc
Assistant Professor of Medicine
Assistant Research Professor of Global Health
Dr. Gayani Tillekeratne completed the Duke Global Health Fellowship Pathway in 2015 and is currently an Assistant Professor of Medicine with Duke's Division of Infectious Diseases and an Assistant Research Professor in Global Health.
Dr. Tillekeratne serves as a faculty lead for DGHI's priority partnership site in Galle, Sri Lanka. Her research activities focus on improving the diagnosis and management of acute respiratory infections, with the goal of improving antimicrobial use for these infections.
During her global health fellowship, she was awarded a Fogarty Global Health Fellowship for her work investigating the emergence of antimicrobial-resistant pathogens in Galle, Sri Lanka. As a Global Health Fellow, Dr. Tillekeratne also earned a Master of Science in Global Health. Dr. Tillekeratne received her undergraduate degree in Biology from the Massachusetts Institute of Technology, and received her MD from Duke University. She went on to complete her Internal Medicine residency at the University of Pennsylvania, during which time she was a member of the Global Health Track. She completed an Infectious Diseases Fellowship at the University of Pennsylvania in July 2012.