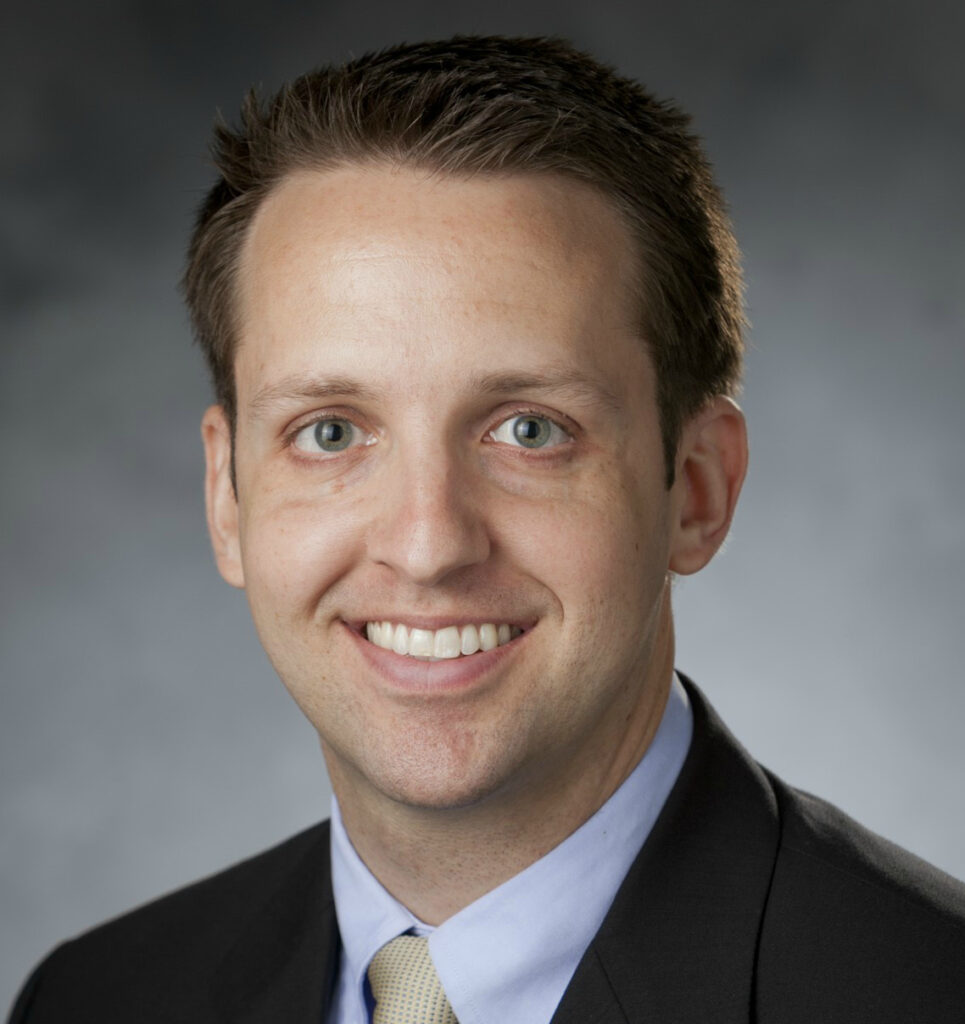 David Goodman, MD, MPH
Global Health Pathway Graduate
Fogarty International Clinical Research Fellowship Alumni
Obstetrics and Gynecology
Duke University School of Medicine
2015
Summary
Dr. David Goodman completed the Duke Global Health Obstetrics and Gynecology Fellowship in 2017. Dr. Goodman completed his obstetrics and gynecology residency at Wake Forest University and graduated from the University of North Carolina at Chapel Hill (UNC) School of Medicine. He also earned a master's in public health at UNC. During his fellowship, he was awarded a Fogarty International Clinical Research Fellowship and spent 12 months in Tanzania. He conducted research at Kilimanjaro Christian Medical Centre on a project entitled "Testing the feasibility of introducing fetal scalp stimulation as an adjunct to intermittent auscultation in an Tanzanian obstetric referral hospital."  The goal of his project was to improve the accuracy of fetal monitoring in low-resource settings using low-cost testing that may lead to decreased intrapartum stillbirths and other complications of birth asphyxia. Dr. Goodman is currently practicing at Orlando's Health Winnie Palmer Hospital for Women & Babies OB/GYN Hospitalist Group and is the Director of the Global Health Scholars Program.
GHP Related Publications:
Goodman, D.M., E.K. Srofenyoh, R. Ramaswamy, F. Bryce, L. Floyd, A. Olufolabi, C. Tetteh, and M.D. Owen, Addressing the third delay: implementing a novel obstetric triage system in Ghana. BMJ Glob Health, 2018. 3(2): p. e000623.
Goodman, D.M., E.K. Srofenyoh, A.J. Olufolabi, S.M. Kim, and M.D. Owen, The third delay: understanding waiting time for obstetric referrals at a large regional hospital in Ghana. BMC Pregnancy Childbirth, 2017. 17(1): p. 216.
Goodman, D.M., R. Ramaswamy, M. Jeuland, E.K. Srofenyoh, C.M. Engmann, A.J. Olufolabi, and M.D. Owen, The cost effectiveness of a quality improvement program to reduce maternal and fetal mortality in a regional referral hospital in Accra, Ghana. PLoS One, 2017. 12(7): p. e0180929.
Goodman, D.M., P. Mlay, N. Thielman, M.J. Small, and J.W. Schmitt, Using fetal scalp stimulation with Doppler ultrasonography to enhance intermittent auscultation in low-resource settings: a diagnostic trial from Tanzania. BMC Pregnancy Childbirth, 2019. 19(1): p. 71.