Flinders Medical Center
FLINDERS UNIVERSITY
Adelaide, Australia
http://www.flinders.sa.gov.au/
SITE PRECEPTOR
Andrew Bersten, MD, MB, BS
Professor and Head of Department of Critical Care Medicine, Flinders University
Director of Critical Care Services, SALHN
Network Clinical Director (Medicine), SALHN
Background
Flinders University is a major, top-ranking Australian university with a high research and clinical profile. Dr. Andrew Bersten currently leads the Resident's Program and is a highly regarded clinician and research scientist. The Resident's Program was born out of a longstanding friendship between Dr. Ralph Corey and Professor Paddy Phillips and flourished under Professor Phillips' guidance and vision. Professor Phillips, selected as the May Reader in Medicine at Oxford, joined Flinders as the Head of Medicine in 1997. He is internationally recognized as an expert in evidence-based medicine and is the Director of the Australian Center for Evidence-based Clinical Practice. Prior to the establishment of the Duke residents' program in Adelaide, Flinders University maintained a clinical trials relationship with the Duke Clinical Research Institute.
Clinical Opportunities
The 600-bed Flinders Medical Centre includes all of the components of a major tertiary care institution. Flinders and its medical affiliates are responsible for providing the majority of health care for all of southern Adelaide (population 350,000). Clinical opportunities and assignments are based on the interests of the resident and the appropriate medicolegal regulations. Residents frequently visit Alice Springs, home to a rural clinic that treats the Australian indigenous population.
Research
Although research is an ongoing part of the daily routine of the faculty at Flinders, Duke residents on two month elective rotations are not involved in these efforts.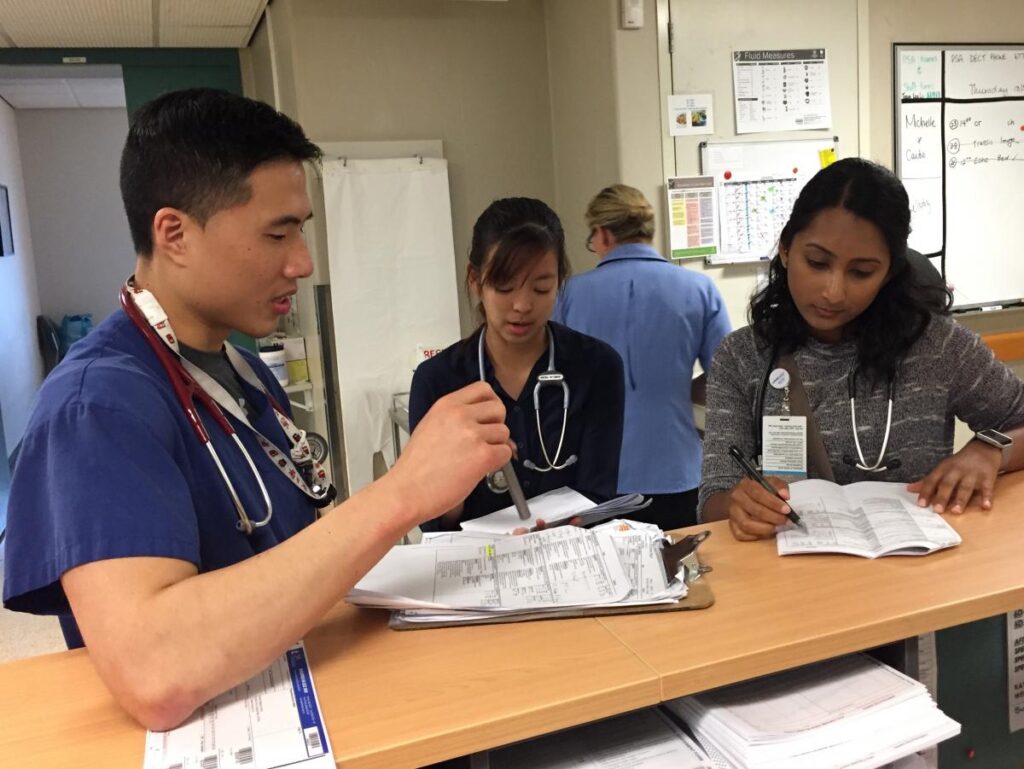 Linda Koshy, Medicine, Spring 2017